Every brand
is a media brand.
We build paid media campaigns and brand web platforms that help you grow your audience and increase engagement.
Marketing is chaos.
Marketing trends are constantly shifting, so your strategy must also change – constantly.
But when you're in the trenches, it's tough to get a clear, objective view of what's working and what's not.
This is where we come in.
Our paid media and owned media services give you long-term audience assets that will build trust and grow your brand awareness.
Hey, we're Nicole & Jason, the team behind Social Fresh.
We're best known as the creators of the original social media conference and consultancy: Social Fresh.
We've built paid search, paid social, and brand campaigns for large enterprises and innovative startups — so we know exactly what brands are up against today.
We've learned that good targeting, landing pages, and strategy are not enough anymore. Great creative outperforms.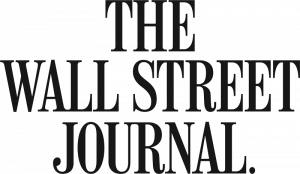 Build an attention strategy that includes long-term investments
How we help:
Spotlight Your Unique Voice
Develop memorable creative for paid and organic channels.
BUILD A MEDIA MACHINE
Create a paid media strategy that's consistent and stands out from the crowd.
Grow Your Brand Reach
Amplify your brand influence and reach through a cross-channel media strategy.
"Thanks to Social Fresh, we completely redefined our strategy…"
"Jason and Nicole helped us narrow down our key goals. That's important because sometimes… you can have 100 ideas but no clear focus. They were able to say, 'Hey, here are the two TOP goals you should be working on.'
Thanks to Social Fresh, we completely redefined our strategy. For example, we realized that we wanted to increase our commitment on Instagram because we should be trying to target Gen-Z. Social Fresh solved that for us.
I'm so appreciative of getting a whole new strategy. Now, when I pull up our monthly reports, the creative with the highest performance are all the new things we're experimenting with that we never would have tried or thought of before. We feel more empowered to experiment.
I would definitely recommend Social Fresh hands-down. Really no questions asked. A lot of that is because of their approachability. I was able to reach out with any question I had and get a clear answer.
I would say what Social Fresh delivered was above and beyond what I would have expected."
AMANDA
SVP of Culture, Gate City Bank
The APPEAR Framework
Develop A Performance Strategy that's right for you:

Analyze + Plan
Developing strategic insights to meet business goals.

Publish + EVALUATE
Bringing solutions to life that captivate and resonate.
Amplify + Refine
Growing your brand and
maximizing impact.
Need approval to work with us?
Here are some of our past results to convince the folks upstairs.
   600% social audience growth 

   10K news users for software beta launch

   200% increase in customer acquisition
Stop Chasing Likes. Build Media.