Stand out on social
and in web3.
We offer social and web3 consulting services, research reports, paid social creative, and support to help you get noticed and get results.
Working in social + web3 is chaos.
Social changes all the time, so your strategy must also change – constantly. And web3 moves even faster.
But when you're in the trenches it's tough to get a clear, objective view of what's working and what's not.
This is where we come in.
Our research, launch, and audit services uncover opportunities for you to stand out as an industry leader on social media + web3.
Hey, we're Nicole & Jason, the team behind Social Fresh.
We're best known as the creators of the original social media conference and consultancy: Social Fresh.
But as consultants, we are also the "secret weapon" of big and small brands that are killing it with social, community, and web3.
Because sometimes, even the best brands and teams need a fresh perspective.
Our goal is to take your social media + web3 from just "checking a box" to "hitting goals, getting attention, and being remembered."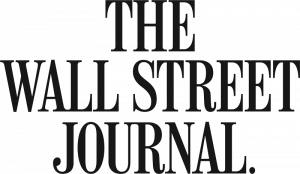 Eliminate costly trial & error with data-backed action steps
How our services work:
Identify your key performance goals
What social or web3
goals will make the biggest
impact for you?
Research Phase: Audience, Tech, and Culture
We share our strategy
based on experience and
detailed research.
Follow a roadmap of specific actions
This is an action plan of
exactly which tactics to utilize
to reach your goals.
+ You hop on a call with us for 1:1 expert help, analysis, and clarity.
"Thanks to the audit from Social Fresh, we completely redefined our strategy…"
"Jason and Nicole were able to tell us what we were doing well, but they also narrowed down our key goals. That's important because sometimes in social media, you can have 100 ideas but no clear focus. They were able to say, 'Hey, here are the two TOP goals you should be working on.'
Thanks to the audit, we completely redefined our strategy. For example, we realized that we wanted to be increasing engagement on Instagram because we should be trying to target Gen-Z. Jason and Nicole gave us that direction.
I'm so appreciative of getting a whole new strategy and the specific examples to carry it out. Now, when I pull up our monthly reports, the content with the highest engagement is some of those new things we experimented with that we never would have tried or thought of before. The audit has helped us feel more empowered to experiment.
I would definitely recommend Social Fresh hands-down. Really no questions asked. A lot of that is because of their approachability. I was able to reach out with any question I had, and get a clear answer, even when it came to which vendors to hire.
I would say what Social Fresh delivered was above and beyond what I would have expected."
AMANDA
Senior Vice President of Culture, Gate City Bank
Understand what's working in social media + web3 today
Choose the research report that is right for you:

Platform
Report
Deep dive into a specific platform, tactic, or web3 topic to reveal best in class brands and tactics



Industry
Report
Research on your industry (or list of competitors) detailing who is winning and why
Trends 
Report
Timely review on the most important changes and innovation in social media or web3. 
Need approval to work with us?
Here are some of our past results to convince the folks upstairs.
   600% social audience growth 

   10K beta testers for a web3 launch

   200% increase in customer acquisition
When you don't settle for "good enough," social media can be a powerful force.