Thanks to Caleb Gray (@cableleegray) helping compose the summaries of the Facebook Ad Case studies below.
As your business invests in Facebook ads more and more, it is useful to have a few examples of what others have done with the platform.
Brands, agencies, and Facebook themselves have been very helpful in publishing several Facebook advertising case studies. In fact Facebook has dozens out there on the web in various places.
We decided to pull them together in one place as a resource for Facebook advertisers.
Most of the Facebook ad case studies below are summarized, list some of the campaign's results, and have a link provided for a few more details.
If you have a case study we missed, please let us know with a link in the comments.
1. 1-800-Flowers.com 
1-800-Flowers.com began to use its Facebook page during the Valentine's Day season to extend its social community and help consumers pick and purchase flowers with ease. The flower company used Facebook ads to give fans 15% their purchase and 50 Facebook Credits to be used on Facebook Games. They implemented Shared Stories that allowed friends of consumers see what they were buying. 1-800-Flowers.com also allowed consumers to like different products so that the company could know which was the most popular for consumers.
Results:
4,000 transactions occurred as a direct result to the Facebook Credits offer
The campaign increased the engagement on the company's Facebook page
1-800-Flowers.com doubled their page fans to over 120,000 fans
The Sponsored Stories reached double the people what the Facebook ads reached
2. 20th Century Fox
Leading up to the release of the film Wall Street – Money Never Sleeps, 20th Century Fox wanted to acquire a mass of fans on the Wall Street Facebook Page. It wanted a good sized amount of people to interact with by providing content and updates about the film. Fox had to be able to appeal to the older audiences who saw the original movie and the younger audience members who wanted to see the modern version. The studio used Target Blocks with Premium Like Ads and Premium Video Ads. It then ran a broad targeted Reach Block ad as its final phase.
Results:
26% of people polled exiting the movie remembered seeing the Facebook ads
More than 260,000 people like the Facebook page, a sizable community to engage with but almost half of Fox's goal of 500,000
A tracking study found more than 1.1 million people had intended on seeing the movie after seeing one of the Facebook ads
3. Above The Influence (PSA)
The White House Office of National Drug Control Policy created Above The Influence in order to give teens with credible information about substance abuse. The organization wanted to give teens who are exposed to peer pressure to abuse drugs and alcohol a place to hold quality discussions around the topics. Above The Influence put out Facebook ads that first directed 13- to 17-year-olds to their website. They then placed ads that targeted teens who listed community involvement like the YMCA or the Jewish Community Center or listed statements against substance abuse on their Facebook profiles. These second ads brought teens to the Above The Influence Facebook Page. It also placed out Premium Video Ads in order to induce engagement and conversation in teens.
Results:
Above The Influence Facebook Page gained nearly 100,000 new fans as a direct result of the ad campaign.
The campaign's engagement levels reach 3%.
The videos in the Premium Video Ads were viewed more than 55,000 times.
The ads were viewed nearly 161 million times.
4. Ace Hardware
Ace Hardware has about 4,400 hardware stores in the United States and a commercial website. Ace noted that Spring was arriving which meant their busiest season was about to begin. So the company began to put out Facebook ads in order to increase their fans and create an online presence for the brand. They decided to advertise discounts for fans for a week. The company targeted people with home maintenance and repair keywords in the profiles.
Results:
In four days, the Ace Hardware Facebook Page went from 20,000 fans to almost 50,000 fans
The ad campaign generated about 50,000 clicks to the Facebook page
The number of fan postings on the Facebook page grew by 900%
5. Adidas Football (Soccer)
Adidas Football wanted to be the most talked about sports company at the 2010 World Cup in South Africa. They decided to use a Facebook page to give fans a first look at the action from the ground floor. The brand also wanted to give users a chance to donate to the 46664 charity, a global HIV/AIDS awareness and prevention campaign by Nelson Mandela. Adidas ran many Reach Blocks, and Premium video ads globally. They targeted many of their ads at males ages 18 to 24.
Results:
During the campaign, the Facebook page reached over 1 million fans
Connections increased almost 17,000 per day after the Reach Blocks
Interactions on the Facebook Page reached over 860,000
The videos posted were viewed in total over 1 million times
Brand awareness grew between 8% and 21% in different countries
6. Adidas Originals
Adidas, in a six-month long campaign, wanted to increase the number of connections on its Facebook page, generate video engagement, and re-introduce itself as a modern, trendy fashion brand. The company introduced the campaign that featured Premium Video Comment Ads targeted at 18- to 34-year-olds in 11 different countries. The company used keywords like "Star Wars," "science fiction," "fashion," and "Lady Gaga" in people's Likes and Interests to target them as well.
Results:
The adidas Originals Facebook Page reached almost 230,000 fans, a 6% increase
The video ads resulted in over 722,000 engagements
The Originals store had steadily increasing traffic during the campaign on Facebook. Many customers noted their interest in the product came from the social media site.
7. Alamo Drafthouse Cinema
Alamo Drafthouse Cinema was one of the first to implement Facebook Deals that rewards customers who check in on mobile devices at the business's location. Alamo wanted to expand this service by expanding its social media presence. The cinema company used Facebook to promote its rewards like free pint glasses and free screenings of movies. When a user would check in it would pop up on their News Feed to be shared with their friends.
Results:
More than 5,100 checked into Alamo Drafthouse Cinemas in Austin, Texas
Alamo gave away nearly 10,000 free pint glasses
During the campaign, the company received higher levels of engagement and page likes
8. All Nippon Airways
No link – Facebook occasionally features this case study in the US Facebook ad dashboard
ANA used a creative grouping of keywords to target advertising to users specifically interested in traveling and Japanese culture and developed ad creative that resonated with their audience.
Results:
Facebook Ads resulted in a 25% CTR.
Conversions resulted in positive ROI which is unique for ANA considering their product is not an impulse purchase for most people and Japan is not traditionally seen as a leisure destination.
9. American Express
American Express has a service, American Express OPEN, whose mission statement is Helping Businesses Do More Business. It is aimed at assisting small businesses. From this service came the program "Small Business Saturday," a day when American would shop at their local stores and not at large corporations. American Express wanted to bring customers to the local businesses, unite U.S. consumers in the effort, and strengthen its relationships with small businesses. A Facebook page was made for "Small Business Saturday," and American Expressed launched Marketplace Ads and Premium Reach Blocks to drive people to the page. The page not only asked consumers to only shop local on Saturday, but it also advertised for 10,000 small businesses.
Results:
On "Small Business Saturday," small businesses saw a 28% increase in revenue over the prior year. Retail only saw 9% increase in revenue
In the general public, 47% who saw American Express's efforts on Facebook had a more favorable impression of the company
More than 100,000 small business owners downloaded promotional materials from the Facebook page, and 10,000 small businesses signed up and received free Facebook advertising
The Facebook page received over 1.4 million fans
41 elected officials declared November 27, 2010 "Small Business Saturday"
The event received about 3,000 mentions in the press
---
---
10. Appleton Estate Rum
Appleton created a "Be A Better Host" sweepstakes on Facebook and used Facebook Ads to generate traffic to the campaign. They targeted fans that liked NFL teams. There was also an attempt to use targeting of related demographics and key interests. Each week 14 ad variants were used against these different audience segments. Ad performance was reviewed and optimized daily to take advantage of top performing ads.
Results:
40% increase in subscribers added to e-newsletter database
6,700 sweepstakes entrants
91% of clicks became connections
More than 20,000 new fans added within four weeks as a result of the ad campaign, a 285% increase
11. Arizona Office of Tourism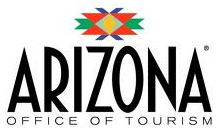 The Arizona Office of Tourism (AOT) is the central location for tourists to plan and book activities while visiting the state. The office wanted to drive Facebook connections and enhance their social media marketing. The used Facebook ads as a testing phase to gain more connections on their Facebook page by promoting special events and deals. The Facebook ads showed AOT's different promotions like giveaways and local events. AOT used the Likes and Interests targeting aspect of Facebook advertisements to reach specific audience. For example, it targeted Chicago Cubs fans to visit Arizona during spring training.
Results:
The campaigns reached 8 times more clicks to the landing page than paid search efforts
There was a 27% conversion rate for Arizona Visitor Guide requests
There was a 17% conversion rate for email newsletter sign ups
87% of Arizona Office of Tourism's total online marketing traffic comes from Facebook ads
11. Artlog

Artlog is a social platform allowing people to connect with the international art scene. The company decided to use Facebook Ads to promote events and sell tickets to art events like exhibitions, tours, and discussions. Ten days before Artlog hosted one of its events, it began to run Marketplace Ads to promote the event and direct people to Artlog's website in order to purchase tickets. Artlog looked at location and hours of the event and settled on their demographic based on those facts. The looked at age, and Likes and Interests in order to target people.
Results:
For every $75 Artlog spent on Facebook, it saw $200 in ticket sales
The campaign received over 15,000 impressions and each ad averaged 175 click-throughs
Even though its ads did not advertise the Artlog page, it has received more fans than before running the ads
The company's website received 10 times more traffic from Facebook than other social media platforms
12. ASB (bank)
Case Study Link (Facebook)
ASB is one of four major banks in New Zealand with over 140 branches throughout the country. The company wanted to extend its brand on Facebook in order to grow its community and start a Virtual Branch. ASB ran an ad campaign to launch its Virtual Branch, an application users could download from their Facebook page and chat with ASB Banking Specialists about their accounts. The company ran six different Premium Engagement Ads, some promoting ASB's Facebook page, some promoting a laptop give-away, and some promoting the Virtual Branch application. The ads targeted all users over 18 years old living in New Zealand.
Results:
During the campaign, ASB had gained over 13,000 fans
There was a 10% increase in New Zealand Facebook users about the Virtual Branch
The ads received 6.5 million impressions
The application was downloaded about 13,000 times
ASB saw an increase in their user engagement on the Facebook page and talk on social media about the brand
13. AT&T
AY&T is a large communications service provider to businesses and individuals. The company wanted to better customer relations by speaking with customers one-on-one. AT&T looked to its Facebook page in order to build and strengthen those relationships. It created three branches to handle this project, Marketing, E-commerce, and Customer Care. The Marketing branch ran a campaign asking Facebook users where they would like hip-hop artist Drake to perform. He held a private show after his tour for AT&T Facebook fans only. The E-commerce branch uses product tabs on the Facebook page and Like buttons for products on the website to keep people informed and engaged. The Customer Care branch that personally monitors and responds to posts on the AT&T Facebook Page.
Results:
AT&T found through surveys that the company is over delivering on customer service
The perceptions of AT&T as a brand are better in their Facebook community than anywhere else
The company reported that Facebook drives sales and provides positive ROI
The AT&T Facebook Page has over 2,100,000 fans
14. Baskin Robbins
Case Study Link (ClickZ)
Baskin Robbins targeted ads and asking "likers" to invite other friends for a coupon.
"Baskin Robbins' Facebook.com ads have been sought to entice viewers to form "Group Scoops." Viewers who click through are invited to "like" the brand and then invite three friends to join a Group Scoop. If the Facebook user successfully recruits a trio of friends – who can already be Baskin Robbins "likers" – to start a group, each of the four individuals will receive a coupon for a free scoop of ice cream."
Results:
Baskin Robbins gained over 200,000 likes after using
8,600 Group Scoops were created through the campaign
The equivalent of 34,400 were delivered
15. Bevy (women's fashion)
"Facebook Ads allowed Bevy to target their campaign to specific geographic locations which they highlighted in their ad copy (eg: an ad targeted to New York read "Show off your New York style.") Bevy has gone on to optimize their conversion rate by creating custom landing pages that carry the ad message and creative."
Results:
A significant proportion of Bevy's first time user traffic was driven by Facebook Ads
Bevy achieved record breaking app install rates
16. Bob Evans Restaurant
Bob Evans Farms is a NASDAQ-listed $1.7 billion restaurant and food company. The company runs over 600 restaurants in 18 different states. It also distributes food for retail all over the US and Canada. Bob Evans wanted to increase its fan base on Facebook and promote its "National French Fries Day." The company ran targeted ads featuring the call to action "Free Sweet Potato Fries With Every Purchase on July 13." The ads were targeted to the locations where there were Bob Evans Restaurants and the entire state of Ohio.
Results:
The campaign reached nearly 85 million impressions
The campaign generated over 21,000 clicks
The Bob Evans Facebook Page grew 12,000 likes during the week-long campaign and 5,000 during the 10 days after the campaign
The campaign generated a return on investment of between 200% and 300%
2,181 coupons were redeemed
17. Bonobos
Bonobos wanted to gain new customers and to sell out of specific styles. They positioned certain clothing styles matched to targeting criteria. For instance, targeting Chicago residents and Cubs fans with an ad that offered "Pants for Wrigley" and noted that the pants were "bleacher friendly" in the copy.
Results:
At the peak of Bonobos' marketing campaign on Facebook, 10% of their site traffic was driven by Facebook
18. BookIt.com
BookIt.com is a private booking company for vacations. It wanted to grow its connections to its Facebook page and engage more with its existing fans. The company decided to promote a giveaway called "Trip a Day in May Giveaway" where it gave away a free trip each day during the month of May. BookIt.com targeted its Marketplace Ads to people who had travel or travel destinations listed in their Likes and Interests. It also targeted friends of fans and used Sponsored Stories to get more connections.
Results:
There were 65,000 unique competition entries
The giveaway had over 1 million entries
Over 39,000 users liked the BookIt.com Facebook Page through ads and almost 15,000 users liked the Facebook page through organic impressions
35-40% of the new likes were generated through Sponsored Stories
There was a 30% increase in revenue month over month in June
There was a 1,400% increase in revenue for the second quarter in 2011 when compared to the second quarter in 2010
19. Bonprix
Bonprix is one of Germany's top retailers with over 9 million customers. The retailer created the bonprix Facebook Page in 2009 and in 2010, they were looking to increase the traffic to their online site. They also wanted to target younger shoppers along with other different groups. The company ran several different ads targeted at different groups based on gender, age, and Likes and Interests. They ran certain special deal ads sometimes and other ads every day.
Results:
Online sales were driven up by the Facebook ads
bonprix was able to take the ad analytics to identify its strongest targeted groups
20. Budweiser
Budweiser is a huge brand-name beer in over 130 countries. It wanted to connect to its fans, a large portion who are sports fans, world-wide during the World Cup in 2010. The company created a brand new page to focus on the World Cup and allowed fans to participate in activities to support their team. Budweiser targeted people who had listed "sports" and "beer" in their likes and interests in the countries where they had a presence. They also targeted people who had already liked their other Facebook pages. The company ran Premium Facebook Ads and Marketplace Ads to reach users on the Home Screen and User Profiles.
Results:
The campaign went global with countries like Canada, USA, Puerto Rico, Argentina, and Bahrain
The page gained 6 fans every minute during the first days of the World Cup
More than 900,000 people had clicked to go to the page by the campaign's completion
21. Burt's Bees 
After the launch of their new product line, "Lips Go Bloom," Burt's Bees wanted to promote the new line and continue to build on the engagement on their Facebook page. The company created a 90 second short film featuring the shades of the new lip balm, and Burt's Bees also allowed fans to send messages to their friends explaining their friends' "natural beauty." The company ran a broad Reach Block ad, and followed that ad up with Sponsor Stories.
Results:
Burth's Bees gained 200,000 new likes during the Reach Block and Sponsored Stories campaign
The animated short received 23,000 plays
The lip balm's tab on the Burt's Bees's Facebook Page received over 82,000 views during the campaign
22. Canvas People (online canvas printer)
Canvas People  ran Facebook Ads that focused on memorable life moments, such as getting engaged or having a child. They targeted  Facebook users interested in photographers, moms, dancers, and inspiration. The ads used question like "Love shoes?" and "Love Art?" to grab attention.
Results:
They received close to 4,000 online orders as a result of the campaign
180,000 Facebook likes
1.5X return on investment
23. Carnival Cruise Lines
Carnival is a leading cruise line company in the world. The company wanted to increase its connections and engagements on its Facebook Page by promoting its new cruise ship, Carnival Magic, and two big sweepstakes. Carnival took out several Marketplace Ads targeted at US users over 21. The ads took users to the Facebook page where they could enter into the two sweepstakes after liking the page. Carnival also promoted its new ship, Carnival Magic, by posting videos of the naming ceremony and interviews with the captain that user could interact with. After watch the videos, users could answer questions in a quiz and be entered to win a free cruise to the Caribbean for four. The company also used Sponsored Stories to target friends of fans.
Results:
In June 2011, Carnival because the first cruise company to reach 1 million fans
Almost 1/3 of the fan base, over 370,000 people, has come directly from Facebook ads
70,000 people entered one of the sweepstakes
Over 50% of Carnival Cruise Line fans visit the Facebook page daily
In one day, the Carnival Magic videos were viewed more than 65,000 times
24. Cathay Pacific (airline)
Cathway created a "Travel the world in 80 days" campaign. They targeted ads to fans and friends of fans to push this campaign, a contest to win a trip around the world. Some ads asked the question "Where in the world would you go in 80 days?" As a Hong Kong specific airline, they targeted by ad types by gender, country, and age. the winner would get unlimited ecnomy trips from Hong Kong to any of their destinations, for 80 days. The winner visited 12 countries, add photos, videos, and blog posts. High engagement around the brand champion winner's content on the page.
Results:
Cathay got a measureable drive in traffic and engagement for the contest
1000's of entries
29 million Facebook users reached
25. Cheerios
Cheerios wanted to connect to its main demographic, mothers with young children, on its Facebook page. The company made a promise saying that for every new connection on the page, they would donate a free book to First Book, a charity that gives books to needy children. Cheerios ran a Reach Block to all women over 25 years old. They then did four different Premium Page Ads to put attention on their philanthropic actions and their cereal's health benefits.
Results:
The Cheerios Facebook Page increased 1,500% by going from almost 9,000 fans to over 130,000 fans
They broke the General Mills's highest record for engagement rate at 0.19%
More than 124,000 books were donated to First Book
26. Clorox Green
Clorox's relatively new Green Works cleaning products line used Facebook ads to build awareness using a coupon offer connected with a philanthropic initiative. Females, ages 25-54 with precise interests related to "clean" and "green" topics were targeted. The call to action was to download a $3 coupon and to vote on "Green Heroes" in their community who should receive grants.
"The engagement rate with our coupon within the Facebook environment was much higher than previous digital coupon campaigns we have run in other apertures." — Scott Iason, Clorox Media Investments Group Manager
Results:
400 entries into the contest
More than 20,000 Green Works Facebook fans submitted comments and voted on the program
The $3 off Green Works laundry detergent campaign had an engagement rate reached .11%
33% of the 2010 fan growth were tied to Facebook ads
27. CM Photographics
No link – Facebook occasionally features this case study in the US Facebook ad dashboard
"CM Photographics, a wedding photography business based in Minneapolis, Minnesota, used Facebook ads to reach the users it cared most about: women aged 24 to 30 living near Minneapolis who shared their relationship status on Facebook as 'engaged.' Over 12 months, CM Photographics generated a significant increase in revenue after running a $600 advertising campaign on Facebook."
Results:
Over 12 months, CM Photographics generated nearly $40,000 in revenue directly from a $600 investment
Of the Facebook users who were directed to CM Photographics' website from the ads, 60% became qualified leads
28. Crime City (game)

Funzio is a 20-person startup social gaming company. In late 2010, they launched their game, Crime City, and they decided to advertise through Facebook the new release. They ran the first group of ads based on major English-speaking countries, and then they brooded those ads to more countries. The user-tracking feature was incorporated to figure out which targeted demographic had the best retention, engagement, and monetization results. The ads' targeted demographic was altered throughout the campaign to better reach Funzio's prime audience.
Results:
In the beginning of the campaign, Crime City had 2 million monthly, active users. Three months later, the game had 6.5 million monthly, active users and 900,000 daily users.
The game was ranked 4.9 out of 5 by users
The ad campaign's impression total was over 5 billion. Successful target demographics had a click-through rate as high as 0.3%
29. Daddies Board Shop
Daddies Board Shop is a fast growing skateboard ship based out of Portland, Oregon. The company wanted to start driving more people to its e-commerce shop and get more people connected with the company on its Facebook page. Daddies began to run more than 30 different Marketplace Ads that vary in text and images to fit the appropriate market and demographic. The company used keywords targeting when putting out its ads as well as age targeting. The ads linked directly to the company's e-commerce site.
Results:
Nearly 5% of Daddies Board Shop's revenue started to come from Facebook
Facebook traffic is responsible for about $45,000 annually in new revenue for the company
Daddies has expanded its market into new territories based on the ad analytics. Norway showed to be very high on click-through rates, so the company started to target Norwegians.
More than 4,300 people connected to the company's Facebook page, increasing engagement levels
 30. Diageo 
Case Study Link (Facebook)
Diageo is a world-wide premium drinks business featuring brands like Johnnie Walker, Crown Royal, J&B Windsor, Smirnoff, Baileys, Captain Morgen, Jose Cuervo, and Guinness. The individual brands had many consumer-created pages, and Diageo looked at uniting all the fans under one page devoted to that brand. Diageo ran five campaigns for Smirnoff, Captain Morgen, Baileys, Jose Cuervo, and Crown Royal. The company placed Premium Ads targeted at people who had already liked a consumer-made page and of legal-drinking age.
Results:
The five brand pages in the U.S. have reached 3.5 million fans
Diageo saw a 20% rise in sales resulting in a fivefold ROI
31. Domino's
Dominos created an international campaign on Facebook to unify all its fan and gain new fans by offering 50% off all online pizza orders. They used Facebook pages and ads to get more likes and gave people the option to invite their friends. The coupon was only good for fans of Dominos.
"It was the first time we activated a single promotion worldwide," said Dennis Maloney, Domino's VP of digital marketing.
Results:
542,000 people were taken to the Dominos online ordering site.
Record online sales and likes in many countries including the U.S., Canda, and the U.K.
32. Eastpak
EASTPAK manufactures durable backpacks, luggage, apparel, and other types of bags. The brand went to Facebook in order to reposition itself as a lifestyle brand, and it wanted to engage more with its consumers. EASTPAK ran three different types of ads highlighting the personalities of different bags. The company targeted its original market, America, and its new market, Europe. It also targeted 18- to 28-year-olds in the countries. EASTPAK then went further and targeted friends of people who had clicked through on the ads.
Results
The EASTPAK Facebook Page obtained almost 300,000 fans
The videos the company used in its campaign received 2 million total views
33. eTeacher Group
eTeacher Group offers live, online lessons in Chinese, English, Hebrew, and Biblical Hebrew. The online academy has over 10,000 students. It decided to the run a Facebook ad campaign to generate more connections on its Facebook page and bring in new students for its online language courses. eTeacher Group used the Facebook targeting program to target people living in certain locations and what people had in their Likes and Interests. It ran two ads for each language program. The ads would take users to the eTeacher Group Facebook Page's landing page where they would leave their contact information. An advisor would later contact them and get them enrolled in the relevant course.
Results:
The click-through rate is higher on Facebook than any other eTeacher's social media ad campaigns
The click-to-lead rate is double on Facebook than any other eTeacher's social media ad campaigns
eTeacher Group has been able to make international connections and bring in students from around the world
The academy has spent over $30,000 on its Facebook Ads, and it says that it has seen a significant return on investment from the ads
34. Fela! (musical)
"Facebook Ads provided the musical the ability totarget and reach niche audiences at an affordable rate. A Facebook Page was created for Fela! allowing them to include social actions in allof their ads which they found rapidly developed the durability of their brand with those who were unfamiliar with Fela!."
Results:
Investment = $4,414.40, Number of clicks = 5,717
Conversion of clicks to ticket holders = 30.2%
Total revenue from social network code = $43,130
The return on investment = 877%
35. Golden Spoon (frozen yogurt)
Golden Spoon targeted Facebook ads to people in Palm Springs, California (and a 50-mile radius), that were ages 14 and up, women, with families, and people with certain brand affinities (this is what Infinigraph specializes in).
Results:
New page likes increased 162%
6% click through rate
Liked page fan: 51%
Conversion to buy: 18%*
Same store sales: up 13.7% during promotional period
* Coupon redemption rate was reported to be approximately 18% with each e-mail promotion.
36. Giantnerd
Giantnerd ran 12 Facebook Ads campaigns in order to boost awareness and communication from its customers. They also desired new user sign-ups, conversions, orders, and visit value coming from the Giantnerd Facebook Page. The company puts out Facebook Ads targeting its 18- to 30-year-old demographic. They also use keywords on customers' Facebook likes and interests to build their targeted group.
Results:
There has been a 3,300% increase in traffic to the Giantnerd site from their Facebook page
There was also a 250% increase in conversions and a 220% increase in new user sign-ups
Giantnerd experienced a 100% increase in revenue
During their campaign time periods there was a 50% increase in average order value and a 30% increase in orders alone
37. Gonuts With Donuts
Gonuts with Donuts is a restaurant that offers an array of different flavored donuts in different shapes and sizes. The company is based in Colombo, Sri Lanka. The company's creator, Lalin Jinasena, wanted to build up his brand awareness in Sri Lanka, so he took to Facebook to build a base and brand awareness with his customers. Jinasena targeted people who might be interested in his donuts in Colombo. He wanted to get people to like his company's Facebook page where he advertised new donut flavors.
Results:
More than 10,000 people connected to the Gonuts for Donuts Facebook Page within a few months, a 750% increase
The company successfully opened 7 new stores
Certain campaigns received up to 0.17% click-through rates.
The company's "Mini Birthday Donuts" campaign received over 11 million impressions in 10 days
38. HauteLook
HauteLook wanted to connect to its customers past email, and they believed Facebook was an opportune platform. They also decided to have a Facebook fan exclusive sale. The company ran different types of Facebook ads to test different areas. They were able to reach a lot of customers by targeting people with certain keywords in their likes and interests.
Results:
The Facebook sale event generated 10% of total sales for HauteLook on the event's day
The sale event gave HauteLook's Facebook page 36,000 new fans
Conversion rates doubled
The sale received 55 million views
39. Hapa (chocolate spread)
Case Study Link (Facebook)
Hapa is a leading chocolate spread in Norway. It has a broad audience with 90% of Norwegians knowing the brand. The brand does, however, have a small emphasis on the demographic 20- to 35-year-olds with a slight lean towards men. The brand was looking to revitalize itself with a new image and decided to team up with the Norwegian Rock-Paper-Scissors Championships. The brand ran event, poll, and ordinary ads focusing on the Norwegian 20 to 35 years old demographic.
Results:
The Facebook ads were clicked nearly 9,000 times
Sales increased 4.8% during the campaign
The Hapa Facebook Page went from 1,000 fans to 6,500 fans
40. Healthy Choice
Case Study Link (Facebook)
Healthy Choice wanted to promote its Facebook presence, and they decided to do this through offering coupons in Facebook ads. The coupon being offered to fans increased in savings the more fans the page garnered. The company ran two sets of Premium and Marketplace Ads for a week at a time advertising the coupon. They targeted people with healthy living keywords in their interests or likes and women aged 18 and older.
Results:
The Healthy Choice Facebook Page fan count went from 6,800 people to almost 60,000 people
Engagement increased threefold
50,000 coupons were distributed
60% of fans opted to sign up for the Healthy Choice Newsletter
41. Healthy Choice Canada 
Case Study Link (Facebook)
Healthy Choice Canada had no Facebook presence and wanted to build a community where brand and fans could communicate ideas. The brand decided to focus on its "Make Lunch Matter" initiative to promote the important of eating nutritious lunches. Healthy Choice Canada ran three Reach Block advertisements. The first was a general informational ad. The second and third offered coupons and savings on Healthy Choice products in Canada.
Results:
The first Reach Block garnered 6,000 fans
By the end of the campaign, the page at 38,000 fans
Over 10,000 coupons were issued to fans, and 70% of those coupons were redeemed
42.  How Fast Time Flies
How Fast Time Flies is an online scrapbook company that was looking to increase its membership and in its turn its orders. The company placed out Facebook ads targeting keywords on potential consumers' Facebook pages keywords in their profiles like "photography," "scrapbooking," "married," and "women." She also ran the ads around occasions like Easter, Thanksgiving, or graduation.
Results:
During How Fast Time Flies's campaign its Facebook page had almost 23,000 clicks.
The company's website received over 200,000 visits from Facebook.
After the Facebook campaign, the company's year-over-year sales increased over 70%.
43. Huggies 
Case Study Link (Facebook)
Huggies wanted to launch a Facebook page in Hong Kong, bring awareness to consumers, and build last relationships with consumers. The company launched a competition asking fans to upload pictures of their babies. The top 60 photos would be placed on 10 Hong Kong buses. Huggies used an array of advertising medias for this competition, including Facebook ads targeted to a specific demographic.
Results:
118,000 people became fans of Huggies in the first three weeks of the campaign
More than 6,000 baby photos were uploaded to the Huggies Facebook Page during the campaign
Many fans submitted contact information for further promotional offers
Many fans signed up for the Huggies' Baby Club and downloaded the Huggies iPhone app
44. Hyundai NZ 
Hyundai New Zealand is locally owned and independently imported to New Zealand. In 2010 the company decided to establish a presence in social media in order to develop relationships with current and potential Hyundai owners in New Zealand. The company ran a Reach Block Ad and Premium Poll Ads. Hyundai then used the characteristics of responders to these ads to specify their target audience for the next round of ads.
Results:
Over 820,000 New Zealanders were reached by the ads.
Over 20,000 unique engagements created by the ads.
Hyundai New Zealand fans grew 4,000% from 150 fans to 6,000 in five weeks.
45. Jim Beam
Through targeting a key group of people on Facebook,
Results:
Jim Bean was able to increase their likes over 200,000 in six weeks.
46. Johnnie Walker Malaysia
Case Study Link (Facebook)
Johnnie Walker wanted to build its fan base and promote its "Step Inside the Black Circuit Lounge" campaign, a race party event at the Malaysian Grand Prix. The brand promoted its page and its event through Facebook Reach Block Premium Ads targeting Malaysian males above the legal drinking age. They also ran a contest on the page where fans could take a picture of themselves on a stylish night out and submit the photo along with 100 words as to why they should be invited to the exclusive race party. The winners would win four tickets to the party.
Results:
The Johnnie Walker Malaysia Page increased its fan base 39% topping out at almost 30,000 fans by the end of the campaign
Engagement rates for the Reach Blocks were 1.09%
1,167 unique page views throughout the campaign
191 contest submissions and 50 winners
47. Keshet TV
Keshet is a leading television broadcaster in Israel. The broadcaster wanted to promote the second season of "MasterChef," one of its most successful television shows. It wanted to increase the size of its community on Facebook and increase the engagement happening on the Facebook page. Keshet used Poll Ads and Marketplace Ads to drive people to the MasterChef Facebook page. It followed up with a Reach Block. Some ads featured a video. The broadcaster also used Sponsored Stories to reach friends of fans of MasterChef.
Results:
60% of Israel's Facebook population saw the ads
More than 1% of Israel's Facebook population engaged with the MasterChef brand
The Sponsored Stories saw an over 50% conversion rate
In two days, the Poll Ads received almost 40,000 responses
The Facebook page received 20,000 fans directly from the ads
48. Kia Motors America 
Kia Motors produced the Kia Soul in 2009 with the target consumer being Generation Y. The company decided to use social media to build a community and market to that community because its target consumers are typically very social. Kia began with Premium Poll Ads in order to educate the audience on the Soul's features. They then ran many Premium Video, Like, and Poll Ads that targeted a mixture of demographics to generate and sustain awareness of the Kia Soul. They then simply began to target fans and their friends.
Results:
Kia Soul awareness increased 13 points due to the second phase of Kia's advertising
14% of individuals in a Nielsen poll said their perceptions of the Kia brand improved after the ad campaign.
The Premium Video Like Ads targeting friends of fans generated the highest engagement.
Kia Soul fans rose to over 89,000 people.
49. Lacoste
Lacoste has had a presence on Facebook for a few years as a popular French fashion label. In it's 2011 campaign, Lacoste wanted to generate more traffic to their website and increase their sales. The company ran a two month campaign with about 100 varying advertisements linked directly to their website. The company targeted people based on location, gender, age, and Likes and Interests. Lacoste broke down ads to fit men or women, ages 18 to 25 or 25 to 44, and Germany, England, or France.
Results:
Lacoste saw an increase in online sales
The ads received 43 million, 66 million, and 70 million impressions in the UK, Germany, and France respectively
Lacoste's conversion rate for this campaign had a 500 percent increase from its previous Facebook ad campaign
50. Levi Strauss & Co.
Levi Strauss & Co. is a well established and international apparel company. Levi's decided to launch a Facebook ad campaign to gain more connections on their Facebook page, increase awareness of their new clothing line, and bring attention to a small town in Pennsylvania wanting to revive their former steel town. The company ran Premium Page Ads and Marketplace Page Ads for five days asking people to like the Levi's Facebook Page. They then ran a Reach Block aimed at their targeted 18- to 34-year-old demographic. Levi's also ran television and print ads.
Results:
The Levi's Facebook Page's fan count increased 35%
One ad's offer of 40% off any piece on Levi's new clothing line provided a two-fold increase in the company's website's traffic within 15 minutes
An ad's in-store discount offer brought 400 interactions to a Levi's store
52. Luxury Link (luxury vacations)
Luxury Link ran Facebook Ads that offered travel packages for people interested in upscale getaways. They marketed a live chat with a Caribbean travel expert. The ads were targeted at married people interested in Chanel, Fendi official Page, Prada and Starbucks. Here is a sample of the ad copy used: "Get 65% offa luxury vacation. Book your dream getaway today!"
Results:
100% increase in sales for travel packages coming from Facebook
30% increase in site visits month over month from Facebook
53. M&M's 
Case Study Link (Facebook)
When Mars, INC. was about to launch the new M&M'S Pretzels, they decided to create a high demand for the candy before it ever hit the shelves. They used their Facebook page to reward the pre-existing nearly 1 million fans with free samples. They created an application so the first 40,000 fans could get free samples of the new M&M'S Pretzels. They then allowed samplers to share samples with two friends to produce a viral effect.
Results:
120,000 M&M'S samples were distributed to fans.
During the campaign, M&M'S Facebook Page fans increased 9%.
54. Manchester United
Manchester United is an English Premier League soccer club. The club has a very popular Facebook page with many international fans from Asia, the Middle East, and Africa. The club wanted to promote engagement on the Manchester United Facebook Page with these international fans. The Facebook page offered fans the chain to win competitions and sweepstakes and create a virtual shirt featuring their name. The club used geographic and interest-targeted Ads in order to promote their North American tour. They targeted people in the stadiums' locations and people's Likes and Interests.
Results:
Manchester United's parent site received an increase in traffic from Facebook
During the campaign, 119,000 people have used the "Join Man Utd" app
Relationships were established in Indonesia, the UK, Mexico, India, Malaysia, and the US through geographic-targeted Ads
Engagement levels increased with each post generating an average of over 15,000 likes and comments
55. Markafoni 
Markafoni is a large, private shopping website in Turkey. The site gives customers exclusive sales on designer apparel, accessories, and housewares. New customers must receive invitations to shop on the site from existing members. The company wanted to grow its Facebook page in order to gain new customers. Markafoni began to use Sponsored Stories to spread its name by electronic word-of-mouth. When a user's friend would like the Markafoni Facebook Page or post on the page, it would show up on the user's sidebar.
Results:
The Markafoni Facebook Page gained 100,000 fans in less than three weeks.
By the end of its campaign, the page had gained 170,000 fans.
The Sponsored Stories garnered 221 million impressions, 401,000 clicks, and a 0.181% click-through-rate.
The new flood of fans to the page has allowed Markafoni to enhance their communication and interaction with customers.
56. Marmite
Unilever launched a campaign on Facebook to advertise and distribute samples of its new Marmite Cereal Bar. They wanted to build awareness by bring more people to the Marmite Cereal Bars Facebook Page. The company used targeted Facebook ads to reach mothers and adults ages 16 to 44. Once a user clicked the call to action, "Get a free Marmite bar," they were able to fill out their information in the ad without ever leaving their News Feed.
Results:
The campaign's engagement rate was .27%.
During the two week campaign, Unilever delivered 33,000 samples of Marmite Cereal Bars.
The Marmite Cereal Bar Facebook Page fan base grew 10% during the campaign.
57. Maybelline Canada 
Maybelline Canada was looking to increase its connections with its 18- to 34-year-old target female demographic. The brand wanted to obtain more fans and in turn more consumers. The brand launched three campaigns, two giveaways and one a series a videos. All three campaigns were advertised by Reach Blocks with Maybelline's target demographic.
Results:
The day of the first contest, a lipstick giveaway, Maybelline received almost 10,000 contest registrations and about 7,000 new fans
The second giveaway gained Maybelline almost 8,000 new fans
The third campaign generated buzz and consumer-brand communication
58. Mazda Motors UK 
Mazda UK began their presence on Facebook with a check-in deal that allowed consumers to take 20% off a Mazda MX-5 Miyako when they checked into a dealership on Facebook. The company began to promote this competition through Facebook Marketplace Ads. After seeing the success with this promotion, Mazda extended the competition, and it created a new competition that allowed winners to win and drive a Mazda MX-5 for 5 months. These two competitions reached consumers in and out of the market for a new car. The promotions were both advertised on Facebook through Marketplace Ads.
Results:
February sales were increased by 34%
Mazda sold 100 special model Mazda MX-5 Miyakos in the first two weeks of the Check-In Deal.
742 people checked into Mazda dealerships in the U.K. 162 people entered into the giveaway competition.
Mazda made news with major news sources in Europe including BBC News, The Telegraph, The Daily Mirror, Which?, and MSN Tech.
59. Momentum Pictures
Momentum Pictures wanted to increase awareness and engagement, ticket sales, and trailer views on Facebook for the theatrical release of Limitless. The company ran five different Reach Blocks to reach a large population. The Ads featured the trailer and drove people to the movie's Facebook page.
Results:
The ads reached 11.5 million people on Facebook
In the people reached, there was a 9-point increase in purchase intent
Limitless was the number one film at the UK box office in its opening weekend
In three days, ticket sales hit £2.1 million
The Reach Block Ads generated 27,000 trailer views in 24 hours
60. Natruale Pearl
Naturale Pearl launched several ads targeting women who enjoy natural cosmetics. They monitored multiple creative options for a week, selected the ad with the best click through rate, and ran it exclusively with a larger budget. The total campaign cost approximately under $200 with the average spending of $5 to $7 a day.
Results:
The Facebook page went from 67 fans to 1,871 fans
Grew their Facebook fan base by over 2,500% in one month
61. Nextbook.org
"Nextbook.org wanted to drive relevant traffic to theirwebsite and ideally have users sign up for their email list. Facebook Ads allowed Nextbook.org to target theirprecise audience – people who idicated they were Jewishand/or interested in Jewish culture."
Results:
The first week of the Facebook Ads campaign, Nextbook.org saw a 13% conversion rate from Facebook users versus their 1% average from other channels.
62. 6Nike Running Netherland
Nike wanted to re-position its Running category in the Netherlands and show running in a new light. The company also wanted to promote its new running show, the Lunar Glide. The company ran a six week campaign using Marketplace ads targeting several different age groups. They also targeted people living in Amsterdam.
Results:
Nike's ads received 135 million impressions
The company saw a 32% increase in sales of Lunar Glides
Fans between ages 15-21 and friends of fans had the highest engagement rates
The Nike Running Netherland Facebook Page went from 2,000 fans to 6,000 fans during the campaign
63. Nokia
Nokia offers people mobile phones, mobile smartphones, and mobile computers. In 2010, the company released a new platform that offered a free download of a map app, Ovi. Nokia wanted to reach a wide audience, 13 years and older, in order to enhance awareness and connections with the Ovi app. It decided to do this from its Facebook page. The company took out two Reach Block ads in January and February targeted to users 13 years and older in select countries. The ads had a video that allowed users to view the Ovi map app's features, and it called for users to connect to the Nokia Facebook Page.
Results:
The Nokia Facebook Page received over 100,000 connections in January and February
By June, the page had received over 1 million connections
The video on the Reach Block ad was viewed almost 176,000 times
64. Nutella Germany
Ferrero ran a Facebook and TV ad campaign featuring a Nutella advent calendar. Facebook fans could click on the advent calendar in order to when prizes.
15% of the sales due to Nutella's media were attributed to Facebook.
The Facebook and television ad campaign reached 13.2 million people.
Of that population reached, 3.8 million people only saw the Facebook campaign.
65. O2
O2 is a major telecommunications company in the UK. The company encourages young people to bring their ideas to life by providing them training and funding. One of the ideas was a campaign called "Why Do" that challenged the stereotypes put on younger people. O2 went to Facebook to bring more awareness to the campaign and also to drive people to the O2 Facebook Page to create a discussion. It took out Poll Ads, Video Ads, and Reach Blocks to take people to the "Why Do" website and the O2 Facebook Page. The ads were directed at all UK users between the ages of 25 and 64.
Results:
The O2 Facebook Page garnered over 40,000 new likes during the campaign
More than 84,000 Facebook users responded to the Poll Ads
75% of the people who participated in the "Why Do" campaign said that it was positive to support young people and 50% said it changed their views on young people
In a survey, O2's brand affinity increased and people were twice as likely to recommend the brand
67. Panda Express
For one week in September, Panda Express offered a free entree in exchange for liking Panda Express on Facebook. "We used 10 different creatives in the campaign," said Glenn Lunde, CMO for the Rosemead, CA-based firm.
Results:
 The brand received 112,000 likes in one week.
68. Pedigree 
Pedigree wanted to raise awareness about the 4 million dogs living in shelters and help raise donations for those dogs. It also wanted to create a place online where dog lovers could unite. Pedigree used Facebook to connect dog lovers to their philanthropic cause by saying for every like they received, they would donate a bowl of food to animal shelters nationwide. Pedigree reached their audience by placing a Reach Block and developing an application to allow fans to share that they helped a dog in need.
Results:
The Pedigree Adoption Drive Facebook Page fan count grew from 55,000 to more than 1.1 million.
A click-through link fans can use to go and donate money from the Facebook page has led to $600,000 raise for animal shelters nationwide.
69. PepsiCo India 
Case Study Link (Facebook)
PepsiCo India wanted to create a large media presence during the Cricket World Cup, India's biggest sporting and media event. PepsiCo wanted to create a large branding event, get its advertisements closer to its consumers, create an engaging atmosphere, and drive audiences to its Cricket World Cup app. PepsiCo ran a 3 round ad campaign on Facebook with Premium Video Poll Ads, Premium Video Like Ads, and Premium Ads.
Results:
The ads received more than 22 million views
53,000 people responded to the poll ads in 24 hours
The PepsiCo India Facebook Page received almost 16,000 connections during the campaign. The number climbed to 22,000 with sustaining media. The page now has more than 1 million fans.
70. P.F. Chang's
P.F. Chang's is a major restaurant chain. It wanted to celebrate its 18 year anniversary by offering fans a coupon for a free lettuce wrap and increase engagement levels with existing, new, and potential fans. The chain made an app that allowed fans to print off the coupon, and it advertised the coupon with Marketplace Like Ads. It targeted fans, friends of fans, and people living in areas with a P.F. Chang's restaurant. The company also used Sponsored Stories to reach friends of fans as well.
Results:
More than 50,000 people redeemed the Facebook coupon
40% of the people that redeemed the coupon were new guests
By the end of the campaign, the Facebook fan based had doubled to 420,000 fans
There was a 3,300% increase in engagement levels with page posts
71. Prigat
Prigat is a leading fruit beverage brand in Israel. The brand was looking to recruit more fans to its Facebook page and create connections with its consumers. It also released a new app on its page that allowed fans to take a picture of themselves. Once the app recognized their smile, oranges would be juiced in real life. The fan could then choose which charity to send the juice. Prigat implemented Marketplace Like Ads targeting Israelis aged 25 and older, two Reach Blocks, and Sponsored Stories to reach its consumers.
Results:
20,000 people uploaded smiling pictures to the app
The page received over 16,000 likes
The Facebook Ads received over 24 million views
The campaign received press coverage in Israeli publications
72. RBS Insurance
RBS Insurance is the second largest insurance provider in the UK. The company used Facebook as a way to help them decided which features to include in their new iPhone app. RBS ran a four-week Facebook ad campaign targeting users based on age, gender, location and keywords. The ads led users to the RBS Facebook Page where they were introduced to the new app and asked for their suggestions on features.
Results:
The campaign received 55.2 million impressions
The campaign received nearly 6,500 clicks
Almost 200 users completed the survey while almost 350 started the survey
631 unique comments about the app features, naming, and other ideas were posted
73. (RED)™
(RED) is a nonprofit organization that has teams up with large brand names like Nike, Apple, and Starbucks. The organization's main objective is to bring awareness and help fight AIDs in Africa. (RED) launched a Facebook campaign to spread awareness to and induce engagement in users and businesses on Facebook. It used Facebook targeting to put its ads out to people who had specific Likes and Interests listed in their profiles.
Results:
In the first week, the (RED) Facebook Page gained 225,000 fans
Over the course of the campaign, the fan count rose 117%
On World AIDs Day, the (RED) Facebook Page was the third-highest Page gaining fans at 148 likes per minute
Over 100,000 changed their profile pictures to a (RED) photo or shared the (RED) Awareness Video
74. Rugby World Cup 2011
The Rugby World Cup 2011 was hosted in New Zealand, and the event wanted to build a large, international audience. They also wanted to sell tickets for the tournament as well. After the Facebook Page was created hosting several custom applications, the event ran several Facebook Ad campaigns. The Marketplace Ads used several targeting demographics including Likes and Interests in rugby, large sports events or New Zealand, friends of fans and geographic locations. The event also ran Reach Blocks to reach all of New Zealand on Facebook. They then ran several other Reach Blocks and Premium Video Ads to raise awareness in order to sell tickets. They then ran a third Reach Block and Poll Ads campaign to maintain momentum in ticket sells and fans.
Results:
The Facebook page reached 1 million fans
No one country comprises more than 20% of the fan population
During the campaign the event reached 70% of its ticket sales target
After search engines, Facebook was the number 1 platform to drive people to the Rugby World Cup website
The Facebook Ads were seen over 397 million times throughout the 15 separate campaigns run by the event
75. Scotiabank
Scotiabank is a Canadian bank with over 18 million customers in 50 countries. The bank wanted to raise awareness on Facebook and provide a place where Canadians could talk out financial situations. The bank also teams up with Valerie Pringle, a journalist on a tour talking about saving and personal finances. Scotiabank ran Premium Like Ads to bring users to the page and Event Ads to draw audiences to the Valerie Pringle roundtable discussions. The ads targeted both men and women who would be interested in banking and geographical locations where Pringle would be visiting. They then ran a Reach Block to encourage people to listen to the live-stream discussion.
Results:
Over 4,500 people RSVP-ed to the seminar advertised through the Reach Block
During the live stream event, there were over 5,500 viewers at one time
The ads reached over 30 million people
Five months after the ad campaign, Scotiabanks fan base grew from 300 to 10,000
Engagement has increased on the Scotiabank Facebook Page
76. Sephora
Sephora is a leading makeup and beauty product company in North America. The company wanted to increase its fan count on Facebook and provide a forum where it could engage with its consumers. The company has continuously put out Premium Page Ads, Premium Event Ads, and ads targeting its target demographic, women ages 25 to 45 living in specific areas. The company also gave their products individual like buttons.
Results:
In January 2011, the Sephora Facebook Page had more than 1.16 million fans
Since running its Facebook ads, Sephora has seen an impact on in-store and on-line sales
Some of Sephora's products have received over 3,000 likes
The company's continuing campaigns have produced a heavily engaged atmosphere on their Facebook page
77. Shane Co. (jeweler)
Shane Company is the largest, family-owned jeweler in North America with 20 stores in 14 major metropolitan areas in the United States. The company wanted to update its advertising campaigns and reach its target audience, people ages 18 to 34 in relationships. Shane Co. created a Facebook page, and ran two Premium Poll Ads in order to instigate discussion.
Results:
Since its campaign, Shane Co. Facebook Page has gained 1,715 fans, a 344% increase
The ads had garnered 28 million impressions
The Premium Poll Ads received 20,000 responses
78. Silly Bandz
Silly Bandz is a successful youth accessory company. Since its launch, the rubber bands shaped like different figures have become very popular. The company decided to launch a Facebook Ad campaign in order to obtain 1 million fans on the Silly Bandz Facebook Page. It started the campaign at about 400,000 fans. Silly Bandz ran 15 ads over two months targeting people who had listed Sponge Bob, Justin Beiber and Hello Kitty in their Likes and Interests. The company also integrated Facebook onto their website supplying people with the option to like different pages. They wanted to create opportunities for engagement from their fans.
Results:
The campaign obtained more than 213 million impressions
The Facebook page gained 250,000 fans at an average daily cost-per-click of $0.04
The company reached 1 million fans two months after it began to advertise, and its engagement rates have increased
Brand awareness has increased amongst its target demographic
79. ShopLocal 
ShopLocal brings most top U.S. retailers' regional weekly circulars online. Its mission is to connect retailers and shoppers, online and in the…
Results: 
Optimization doubled CTR and allowed ShopLocal to scale daily clicks per market 2,000%
80. Squishable
Squishable is a company that sells unique stuffed animals for children and adults such as the narwhal, platypus, and panda. The company wanted to build its word-of-mouth marketing and product awareness through its Facebook page. Squishable put out Marketplace Ads that brought users to their Facebook page targeted at young adults in high school and college who liked Anime, Joss Whedon, and science fiction shows. They also enabled their fans to share with their friends, and they used promising discounts after reaching certain fan number milestones to get people to share.
Results:
More than 133,000 people became fans of the Squishable Facebook Page
29% of the company's website now comes from Facebook
15% of the company's sales come from its Facebook ecommerce site
81. Singapore Health Promotion Board
The Health Promotion Board (HPB Singapore) is a board under Singapore's Ministry of Health. The Board's main objective is to promote healthy living. HPB Singapore went to Facebook in order to gain better brand awareness by connecting and interacting with Singaporeans. The board has used a variety of ads including Reach Blocks, Premium Video and Like Ads and Marketplace Video and Like Ads. The ads are targeted at Singaporeans ages 13 to 34 or 25 and older. HPB Singapore also introduced a mobile application "Diet Tracker" that allowed fans to keep track of what they eat and get an overview of of their diets.
Results:
In 6 months, the HPB Singapore Facebook Page gained over 21,000 fans
Tens of millions saw the board's Facebook ads
The ad campaigns received a 0.32% engagement rate
The "Diet Tracker" application was downloaded 70,000 times on the iPhone
82. Sofia Nizharadze (singer)
Sofia Nizharadze was a contestant from Georgia in the Eurovision Song Contest in 2010. Nizharadze wanted to increase her Facebook page fans and video views. She also wanted to drive more people to vote for her in the competition. The advertising campaign was to spread across 32 countries. The campaign included Marketplace Ads in 32 key countries in 18 different languages. The beginning ads directed people to Nizharadze's Facebook Page, and the second phase directed people to watch her video singing. The final phase was to persuade people to vote for Sofia. Each ad broadly targeted an audience in an effort to reach as many people as possible in the 32 countries.
Results:
Nizharadze finished the competition in 9th place out of 39 contestants
The Facebook page reached 80,000 fans during the campaign
Nizharadze's video was viewed more than 580,000 times
The ads were viewed more than 428 million times
The ads received more than 379,000 clicks
83. Sony Pictures
When the film Dear John was going to be released, Sony Pictures ran a Facebook ad campaign in order to gain awareness and increase the fan base. Sony ran a Reach Block ad to include a large population, and then they ran Premium Engagement Ads to allow users the chance to interact with the film. Sony then ran Premium Event Ads and Premium Poll Ads targeted at 13- to 24-year old females.
Results:
Almost 300,000 people connected to Dear John's Facebook Page during the Reach Block day
More than 1 million people connected to the Facebook page by the release of Dear John
A media research firm found that the ads increased audience awareness by 16%
The same study found that the ads increased people's purchase consideration by 2%
84. Sony VAIO
VAIO is Sony's leading PC brand on the market for personal and professional use. Sony wanted to increase VAIO's fan base on Facebook, and they wanted to increase engagement with consumers through an application-based contest. It targeted Latin Americans between 18 and 34 years old with an array of Premium Ads that called users to go to the Sony VAIO Facebook Page. After users liked the brand's page, they were able to go to an application that allowed them to build a playlist of music based on their mood. The contest came into play when users shared their playlist with others. Users that had playlists with the most likes were offered trips to five different places in Latin America.
Results:
The campaign contributed more than 173,000 likes to the Sony VAIO Facebook Page
About 220,000 users voted on the more than 10,000 playlists
Users spent an average of 7 minutes interacting with the Sony VAIO Facebook Page
The Facebook page was viewed over 430,000 times
85. State Bicycle Company
State Bicycle tested to see if Facebook users passionate about music would purchase their bikes. They used Broad Category targeting to send ads to fans of music groups. They also targeted fans of rival brands like Big Shot Bikes and Mission Bicycle, as well as Facebook users interested in fixies, track bikes, and other cycling terms.
They promoted cycling related events to Facebook users with the above interests in the cities those events were taking place, like promoting a specific bike ride in Austin Texas.
Results:
$500,000 in annual incremental sales comes from coupon codes and traffic exclusive from Facebook
12% of traffic to the State Bicycle Co. website came from Facebook
1/5th cost per click on Facebook compared to other advertising platforms
10x growth in fan base, from 4,600 to 46,000-plus within 12 months
86. StorQuest
No link – Facebook occasionally features this case study in the US Facebook ad dashboard
StorQuest, a self service storage facilities company, set up a series of Facebook Ad campaigns targeted to college students at 21 campuses prior to Summer break. Their ads used targeting criteria such as age, college level and location.
Restuls:
Over 50% increase in total rentals versus prior year at the same store.
10% conversion rate from visits originating from Facebook Ads.
On par with Google AdWords on a cost-per-lead and cost-per-customer basis.
$1.25 CPC delivered $10.25 cost-per-lead.
$100 average rentals; $600 average life time value per customer.
87. Sub-Zero and Wolf (appliances)
Sub-Zero and Wolf Appliance are leaders in refrigeration, wine storage and cooking equipment. The company decided in 2009 to establish its brand on Facebook with a Facebook page. They then wanted to increase the connections and engagements on the Facebook page. Sub-Zero and Wolf began to run ads targeted at friends of fans and people who had keywords listed in their profiles like kitchen, cooking, HGTV and refrigerators. The company then allowed fans to like select content on the Facebook page which was then shared with their friends through posts.
Results:
The Sub-Zero and Wolf Facebook Page saw a 500% increase in connections
The company's website saw an increase in traffic being driven from Facebook
88. The Sudden Lovelys (music group)
They created 25 different ads (5 unique images matched to 5 unique sets of copy) and targeted fans of She & Him, a similar band with over 150,000 fans. Facebook users landed on a Like gated tab that teased "6 free song downloads" in exchange for liking the page. They spent a total of $250 on the entire campaign.
Results:
The landing page converted at 50%
The Facebook page went from 300 to over 2,000
89. SumoKhan (game)
With Facebook ads, game developer startup, HanPersonwas, was able to target a wider, international audience and convert them at a much lower cost than anticipated.
Results:
Within 3 weeks of launching, the SumoKhan user base grew from zero to over 1,500 daily active users.
Consistent and targeted advertising resulted in an average user spending 18 minutes per day in SumoKhan.
90. Sydney Opera House
The Sydney Opera House is a major destination for domestic and international artists in Sydney, Australia. The House wanted to use Facebook to grow up a community that appreciates the arts by using contests and special offers. The House put out Reach Block ads featuring top performer appearances and offering free tickets. Sydney Opera House then used ads to target its main demographic, women ages 25 to 45 by promoting the play, "Love, Loss and What I Wore." The House then ran a third campaign that allowed fans to submit their photos and why they loved the landmark. Winners would be displayed in a photographic exhibition outside the House. The ads for the contest targeted people 18 and over with Premium Like Ads. The House also used Sponsored Links so friends of fans could see their activity with Sydney Opera House.
Results:
There was a rise in revenue and traffic on the House's website
The Sydney Opera House Facebook Page gained almost 22,000 fans from the three campaigns
The page then began to grow an average of 1,000 fans every week
The photo contest's awareness rose 17 points after the ad campaign on Facebook
Over 1,000 fans submitted their photos
About 6,000 people entered for free tickets to see Oprah Winfrey
5,100 new fans were acquired during the "Love, Loss and What I Wore" campaign
73.4% of the ads' overall impressions came from the Sponsored Stories
91. Sylvan Learning Center
Sylvan Learning Center is an education company that offers in-person and live, online tutoring services to people of all ages and genders. The company wanted to produce highly qualified direct response leads through Facebook advertising. The main objective was the get people to leave their information on the landing page and have a Sylvan advisor contact them about tutoring. Sylvan targeted its ads based on age, gender, and location. It also ran the ads on specific days of the week when the ads would have more impact.
Results:
The ads received 1 million impressions
The cost-per-aquisition goal was met
92. Tasting Table
Tasting Table is an online newsletter featuring local recommendations to subscribers for dining, wine, cocktails, cooking, and food travel. The company wanted to use Facebook to connect with foodies and get them to sign up for the newsletter. The company targets a wide range of people including college-educated users with restaurant or bar-related terms on their profiles, men between 21 and 39 years old who have bartending keywords, and people who have food-related movies, TV shows or magazines in their favorites.
Results
Tasting Table grew from 50,000 subscribers to 400,000 subscribers in two years
Tasting Table's page received double the amount of connections in its two years of running ads
93. Threader (apparel)
Threader is based in New York City and is the first hip-hop clothing marketplace for entertainers and choreographers. The site enables cross promotion for partners who…
Results: 
Their Facebook CPC ads drove 3x more traffic than normal ads.
Of the visitors, 87% were new customers, which they were able to leverage towards sales.
94. Toyota Hybrid Synergy Drive 
Toyota wanted to create a community focused on its hybrid technologies and provide educational material to that community about energy saving technologies. The company created the Facebook page Toyota Hybrid Solutions, and they ran target filtered Facebook Ads to push the page. Toyota targeted 21- to 35-year-olds living in Taiwan, Singapore, Indonesia, Thailand, and the Philippines. The Premium Video Ads featured two different videos advertising Toyota Hybrid Synergy Drive. Toyota followed up with Sponsored Stories that allowed friends of fans to see Toyota Hybrid Solutions on the right of their News Feed.
Results:
Nearly 13,000 views of the Toyota Hybrid Synergy Drive videos
Page fans went from 0 to 50,000 in three weeks
7.4 million people were reached in the respected countries
Toyota engaged with 45,000 fans from Taiwan, Indonesia, and Singapore
95. Truth® (PSA)
Truth is a national campaign aimed at teens providing information on tobacco and addiction. Truth wanted to start a Facebook ad campaign to create more awareness about their campaign to teens. The campaign ran for one day targeted at 12- to 17-year olds using a Reach Block, a Premium Video Comment Ad and a Premium Poll Ad. Truth wanted to bring teens to their Facebook page and induce engagement through likes, video views, and poll responses.
Results:
The truth Facebook Page gained over 6,000 new connections
Two weeks after the campaign, the page had gained over 32,000 connections
The campaign generated a 0.46% enagagement rate
99% of the truth Facebook page connections were in the targeted demographic
96. TVNZ U
U is a New Zealand television channel under TVNZ, the country's leading television and digital media company. The channel is targeted at 15- to 24-year-olds. When U was launched, the channel wanted to build a large fan base and promote its new show U Live. The channel created an informational Facebook page and application that viewers could use to participate in the U Live show. The channel used Facebook Premium Poll an Like Ads, Reach Blocks, and Marketplace ads to reach their target demographic and New Zealanders for three weeks leading up to the channel's launch.
Results:
The U audience reached 34% of all New Zealanders
The TVNZ U Facebook Page went from 1,000 fans to 15,000 fans during the campaign. This is more than the channel's two main competitors.
The U Live app is used 3,000 uses a week
The Facebook ads were viewed 10.4 million times
The ads received 19,460 engagements with rates reaching as high as 0.38% and 0.44%
The videos featured in the ads were played over 5,500 times
97. Umbro
Umbro is an English sportswear and equipment brand. The company wanted to increase its brand awareness and connections on its Facebook page. Umbro took its "Tailored by England" campaign to Facebook. It bought a Reach Block in order to reach 100% of its target audience. The company used the 2010 World Cup in order to generate excitement about the brand. After the Reach Block, Umbro ran four Like Ads and one Poll Ad.
Results:
33,000 people connected to the Umbro Facebook Page the day of its Reach Block, 20,000 people connected in the following weeks, these connections raised the fan count from 55,000 to 120,000
The Reach block generated almost 242,000 engagements, 51.6 million impressions, almost 134,000 poll responses, and almost 15,000 video plays on the Facebook page
The campaign reached hard-to-reach demographics, there was a 7% increase in awareness in females and 17% increase in awareness in people older than 25
Intentions to buy Umbro products from Facebook users raised 6%
98. Veterans Affairs Canada
Veterans Affairs Canada is a Canadian federal government department that supplies support and benefits to Canadian veteran's and their families. The department also runs a remembrance program that honors veterans and educated young people about remembrance. Veterans Affairs Canada wanted to reach Canadians in order to promote their remembrance program and Veteran's Week on Facebook. The department ran two Reach Block ads targeting all Canadians on Facebook. They then ran Premium Like and Video ads targeting all Canadians as well.
Results:
The Veterans Affairs Canada Facebook Page grew 75% going from about 247,000 fans to 438,000 fans
In the month after the campaign, the department's Facebook page received 15.6 million impressions
The video on the Premium Video ad was watched 64,000 times
The user connections continued to grow after the campaign
99. Victory Motorcycles 
Case Study Link
Victory Motorcycles ran a nationwide demo tour showcasing their motorcycles in an attempt to connect existing owners and potential customers. They ran the "test ride" campaign on Facebook along side with the demo tour. Victory ran two ads during the campaign targeting males aged 35 to 54 and whoever had "motorcycles" listed in their interests. They also focused the targeted population based on geographic locations where the demo tour would be going. The ads ran two months in those areas before the demo came.
Results:
The Victory Motorcycles page grew to 8,000 fans during the campaign
Victory had 119 people sign up for a test ride on Facebook, the most conversions Victory had received on any site that year
100. Vionnet (fashion)
Vionnet is a fashion brand now in the contemporary luxury market. It is sold in 150 stores internationally. The company wanted to build a web presence after the launch of its new website. It also wanted to build its presence quickly and cost-effectively. Its goal was to reach 15,000 fans on its Facebook page in three months. Vionnet ran over 1,500 Marketplace Ads in two months targeted to English and Italian speaking people.
Results:
More than 15,000 people liked the Vionnet Facebook Page in less than 2 months
It was able to achieve a cost-per-fan of as little as 11 cents
Facebook became the third highest driver to the Vionnet website
The Facebook page has become an important engagement area between company and consumer
101. VisitBritain 2011
VisitBritain is the UK's tourism agency. The agency runs a Facebook page called "Love UK." VisitBritain wanted to increase the amount of fans to the Love UK Facebook Page. It used the wedding between Prince Phillip and Catherine Middleton to promote the UK through Page Like and Page Post Sponsored Stories. It also used Marketplace Ads to run polls asking for people's predictions about the wedding.
Results:
The number of people who liked the Love UK Facebook Page doubled in the week-long campaign
In one day, 42,000 people liked the Facebook page through Sponsored Stories
Feedback on Page Post increased by 29%
102. Watsons (retail)
Watsons Personal Care Stores is a leading beauty and health retailer in Singapore. The company has over 100 stores on the island. Watsons decided to build its social media presence, and began a multi-phase program to do just that. An application called "Spin the Wheel" was created on their Facebook page where fans could spin a wheel to win different prizes. This contest was promoted through Marketplace Ads, Premium Ads, and Reach Blocks targeted towards female Singapore residents ages 18 to 34. The company also used Sponsored Stories in order to reach friends of fans.
Results:
Sponsored Stories reached the highest engagement rate at 0.26%
The "Spin the Wheel" contest generated over 10 spins per second on average in its first day
Over the course of the contest, the application received an average of 33,000 spins per day
The game brought 1 million spins in total
By the end of the campaign the Watsons Facebook Page had almost 22,000 fans
The target audience grew 214%
Average daily active users increased 563% during the campaign
103. Wedding Paper Divas
"Wedding Paper Divas offers exclusive designs by well-known and up-and- coming artists who design wedding invitations, bridal shower invitations, thank you cards, and other stationery. Facebook Ads provided Wedding Paper Divas the ability to target their exact demographic whichwas 24 – 44 year old women whose relationship status on Facebook indicated that they were engaged."
Results:
Wedding Paper Divas saw a nearly 1% conversion rate from Facebook Ads and about a 110% return on investment.
104. WiseChoice.com
With a six month deadline, WiseChoice set out to get atleast 50 upperclassmen or recent graduates from 1,3004-year colleges in the U.S. to complete a 20 minute survey about life on campus.
Results:
45% of the Facebook users who started the survey completed it versus only 28% from other marketing channels.
105. ZipZipPlay
ZipZapPlay is a gaming start-up company. The company released its second game, Happy Habitat, and decided to move into Facebook social gaming. ZipZapPlay wanted to encourage user acquisition with the game, and they used keyword targeting Facebook ads to accomplish it. The ads targeted people who had animals, pets, and green issues somewhere in their Likes or Interests. The company also targeted women because they responded to the nurturing side of the game more.
Results:
The ads received over 135 million impressions
The click-through rate was 0.09%
The company has been able to extend its ads across the English-speaking world like the USA, UK, Canada, Australia, New Zealand, Sweden, Finland, Norway, and the Netherlands